Untap your potential. Untap your business' potential.
Do you feel like your business could achieve so much more?
Do you have business goals that seem out of reach?
Do you feel like you are always trying to keep your head above water?
Do you want a team that behaves and executes like a championship team?
If you answered yes to any of these questions then we believe you have an opportunity to tap into the potential that exists within yourself, your team, and your business.
The Untapped Potential training program was developed for bold leaders and entrepreneurs like you – leaders who believe in endless possibilities and are hungry for more.
Our high-performance business coaches and trainers will work with you and your team to provide hands-on training to grow and scale your business. Whether you are looking to grow a new business, build a social enterprise, scale what you already have, or plan for your exit, our coaches will train and guide you to achieve your desired results.
Is Untapped Potential Right for You?
Untapped Potential was designed for leaders who:
Are committed to putting in the effort to grow and scale their business or social enterprise
Believe there is a better way to grow than pure grit, sweat, and tears
Want to win and be the best at what they do
Know that they won't achieve exceptional performance without help from others. They want a coach that will support, push, teach, and when required, be a pain in the ass to help them achieve a higher level of performance for themselves and their business.

An immersive 12-month transformational training program for leaders and their teams.
This training program was designed to help leaders develop the skills and discipline required to build, coach, and enable a winning team and business. Our UP team will act as coaches, partners, and trainers to you – providing a framework to help you grow, scale, and transform your organization in a way that makes sense for you and build a healthy, trusting leadership team with a winning mindset. We will support and challenge you to push your thinking and achieve more for yourself and your business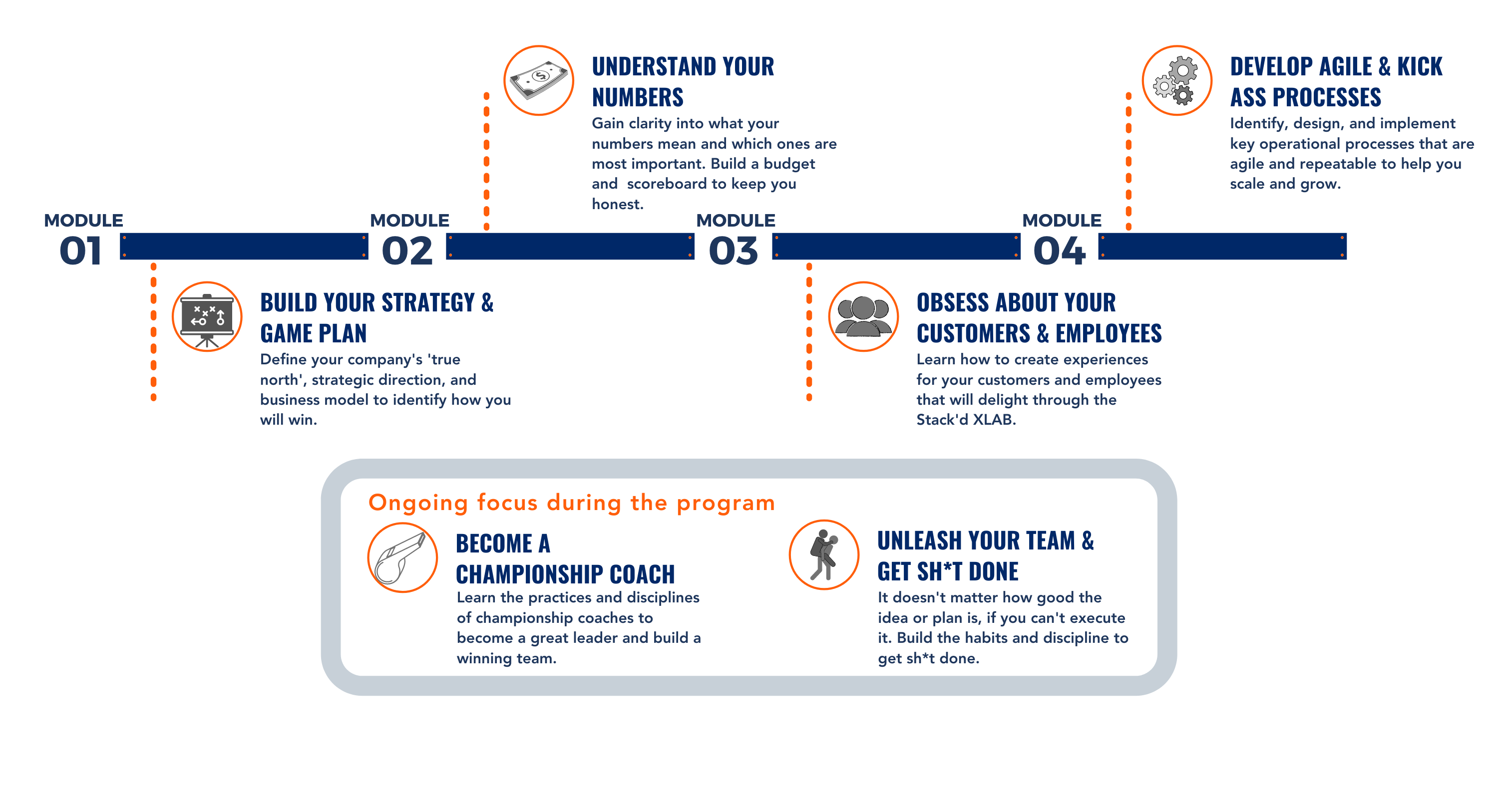 Program Breakdown
To complete the comprehensive Untapped Potential training program, we have broken our program into four training modules that are completed quarterly and build on each other to help you make meaningful progress throughout the year.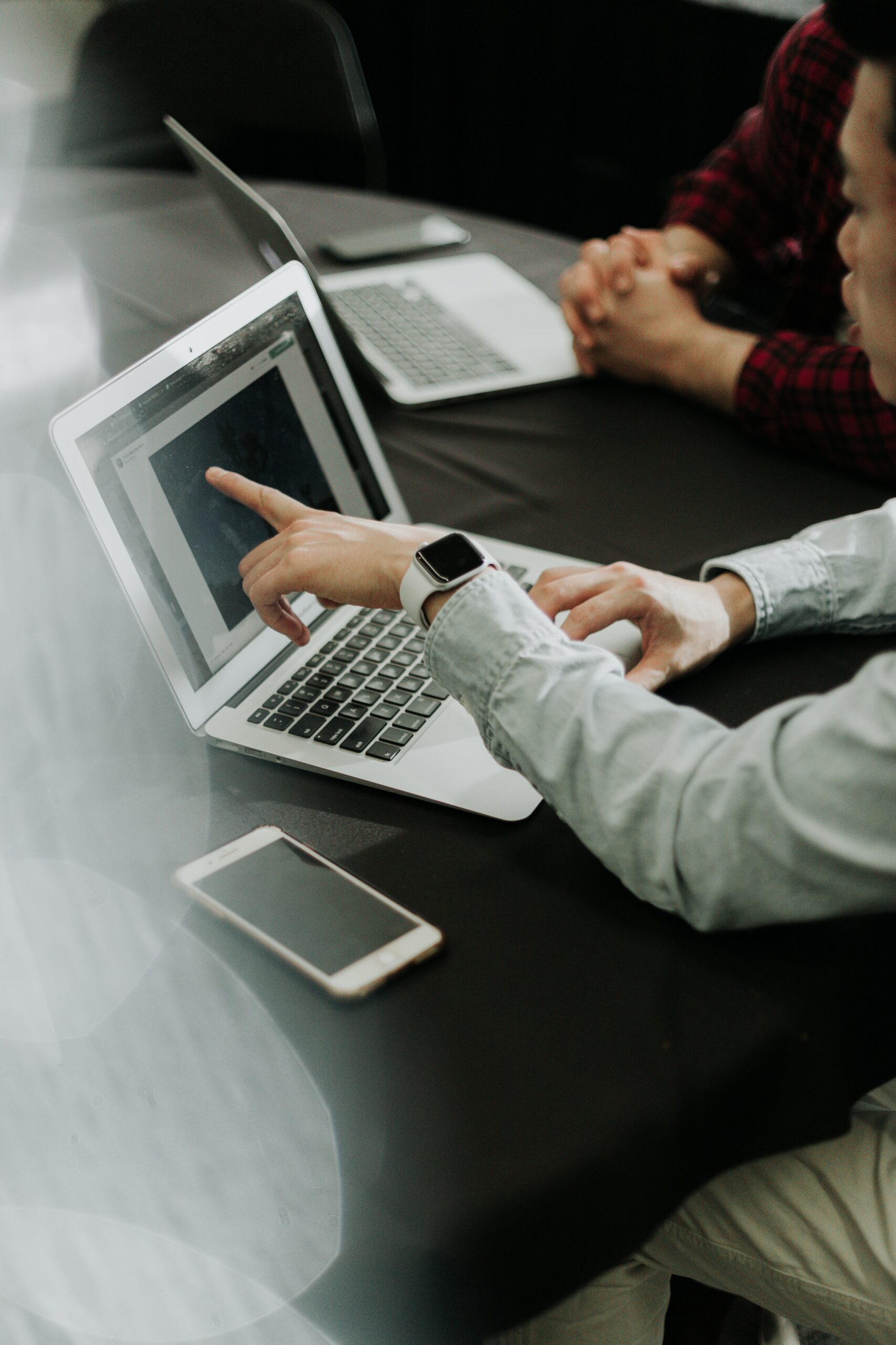 Course Delivery
Overview:
The Untapped Potential training program is an immersive training experience that is instructor led and combines direct instruction, assignments, hands-on training, and one-on-one coaching to develop the skills and capabilities required to achieve the learner outcomes for each course.
Delivery Method:
All courses can be delivered in person or online based on our client's requirements and the safety practices being followed related to Covid-19. For online delivery of course materials, we will use leading technologies including Zoom, Microsoft Teams, and Miro Real-Time Whiteboard.
Course Instruction:
The course is delivered by instructors from Stack'd Consulting and the Stack'd XLAB who have extensive experience in supporting leaders and their company's transform, grow, scale, and delight across a variety of industries and company sizes. All Untapped Potential course delivery is overseen and managed by Dustin Anderson, CEO and Founder of Stack'd Consulting.
Course Evaluation:
Given our courses are intended to provide hands-on experiential learning experiences, each course will result in the creation of a course deliverable. Course deliverables will be reviewed upon course completion and a certificate of completion will be provided to learners. A detailed description of each course and its evaluation requirements is available here.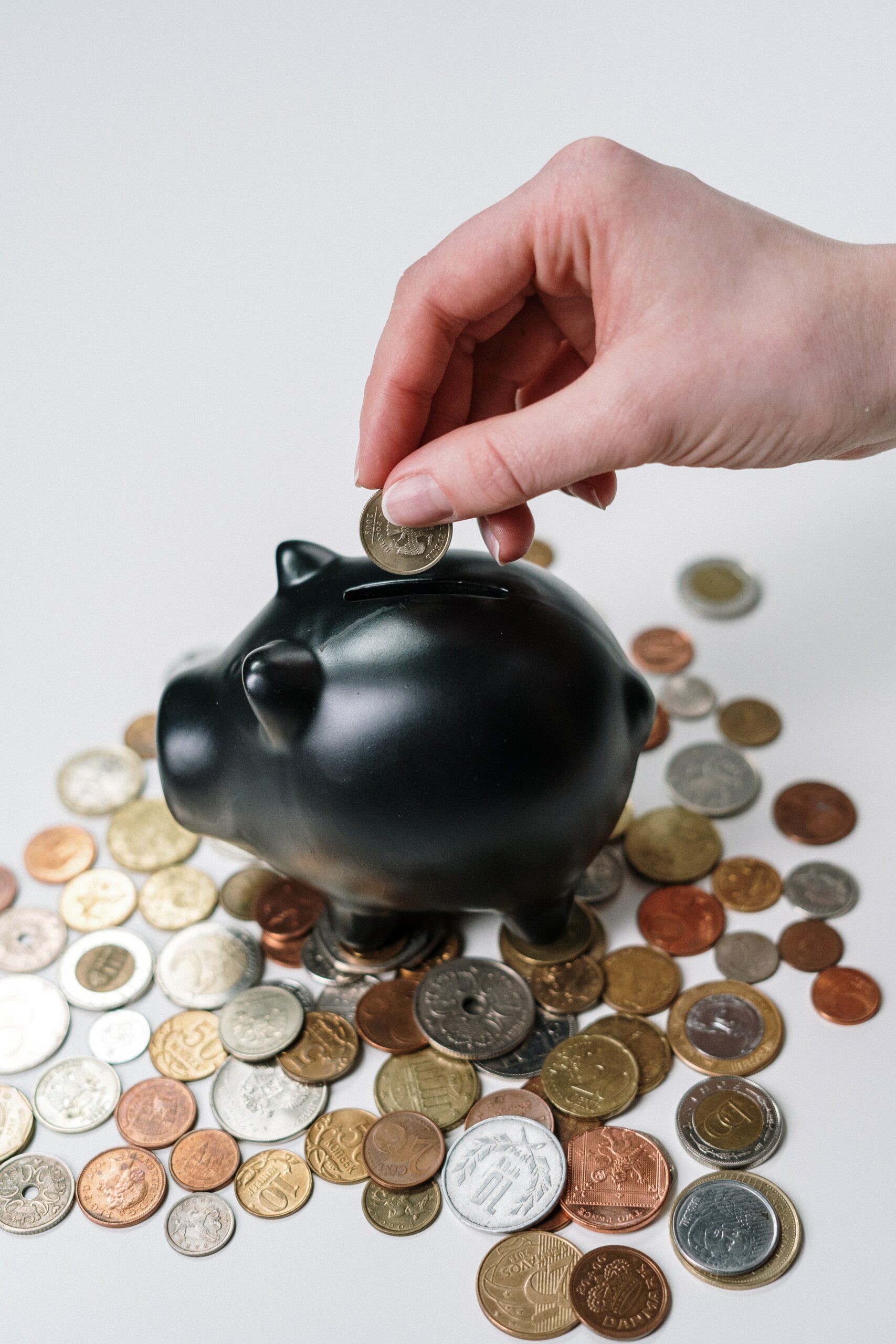 Cost
Untapped Potential Training Program
The total cost of the 12-month program is $14,400 per learner plus GST.
If a total of three or more learners participate from the same company, we will provide:
Two instructors from Stack'd Consulting to support the delivery of course curriculum. Program instruction will be led by one of our senior team members.
Provide up to six hours of one-on-one coaching per quarter on an as-needed basis, at no additional cost. Additional coaching will be provided at the cost of $200/hr plus GST.
Participants will be invoiced monthly on a pro-rated basis throughout the duration of the program.
Note: You or your company may be eligible for funding under the Canada Job Grant. We would be pleased to provide details and support the completion of any required documentation. Please use the contact form below to receive more information.
Individual Course Delivery
Participants may also select modules or individual courses from the Untapped Potential training program. Please contact us to develop a training program that is aligned with your requirements.
Learn More About Untapped Potential
Fill out the form below and one of our coaches will get in touch with you to better understand your needs and create a program that's right for you.