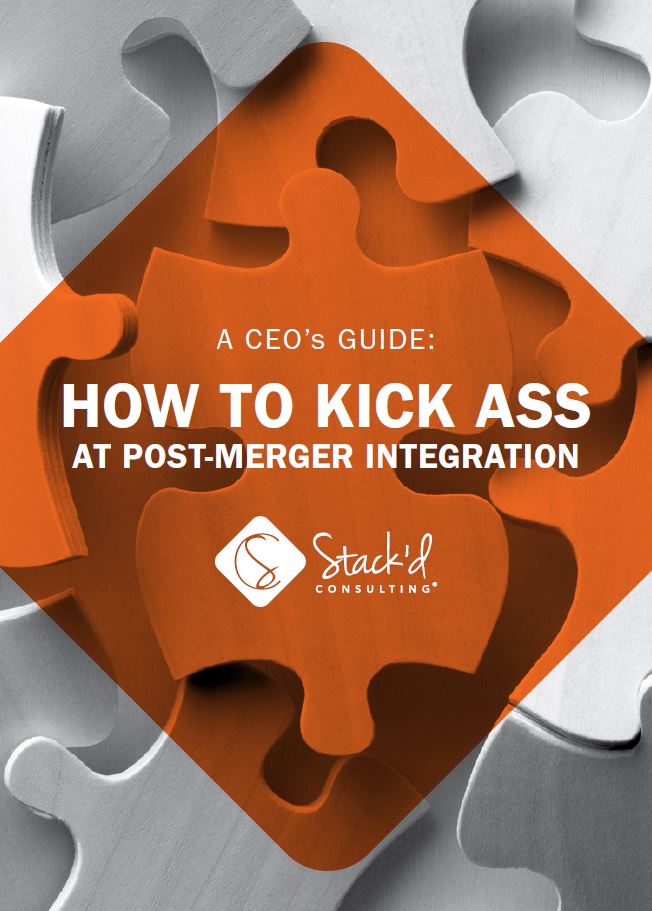 Kick-Ass Integration Starts at the Top
There's no one-size-fits-all approach to integrating two unique organizations. Every deal is different – the rationale, the value drivers, and, most importantly, the people.
The research (and most consultants) will tell you the odds are against you – it's true. Some integrations go smoothly, but the majority do not. So how can you set your next integration up for success?
That's where this guide comes in.
In this book, we wanted to share what we believe are best practices and hard learned lessons from the integrations our team has completed over the years. While we'd like to say that every deal we've been involved in went perfectly, that simply isn't true, and we'd like others to learn from our mistakes.
This guide isn't a paint-by-numbers approach to completing an integration. It focuses on how to effectively lead an integration.
It outlines what we believe CEOs need to be thinking about, paying attention to, and making decisions on, as they progress through an integration.
Who should read this
CEOs and leaders about to acquire or who have been acquired by another entity
People who make deals happen – CFOs, corporate development professionals, legal and financial advisors, and Private Equity /Venture Capital firms
Leaders and professionals interested in learning more about PMI